Was Lea Michele pissed that she had to share the cover of Marie Claire?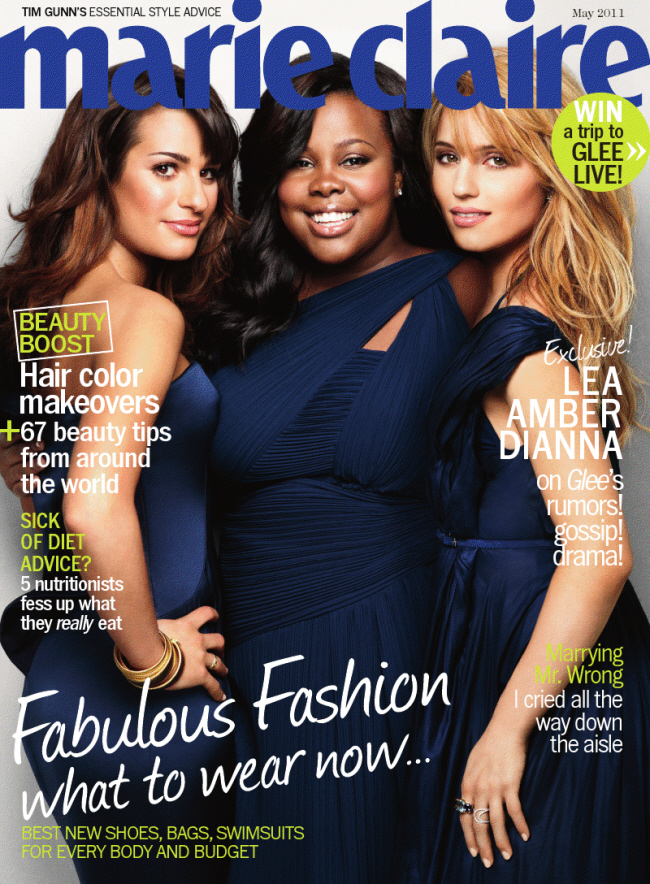 Glee girls
Lea Michele
,
Dianna Agron
and
Amber Riley
cover the May issue of Marie Claire (America). They did a cover all together (although Dianna seems 'Shopped in), and then each one got a separate cover - my guess is that the separate covers will go to the subscribers? Perhaps. Here's a question: Do you think Lea Michele was pissed that she didn't get her own cover? Is tha
t what her face says to you? Like, "Um, don't you know that I HAVE PERFECT PITCH and I'm thin and beautiful and I belong on the cover BY MYSELF?!?" Actually, I think Lea seems kind of fine with sharing the cover. Weird, I know. I usually want to smack her, but not today. I'm feeling generous! Here's a little preview of the interview(s):
MC - Your character's friendship with Kurt is so special. Who's your Kurt in real life?
Amber Riley - "Kurt! Chris Colfer really is my Kurt. That's my baby. Having his character at that other school - Dalton Academy-this season is driving me up the wall.

Dianna Agron - "Everybody is convinced that Lea and I are in a relationship. There are forums with photos of us hugging."

MC - You famously got into a car accident on the way to your Glee audition, ditched the rental and ran to the Fox lot anyway. Were you at all afraid they would think you were nuts?
Lea Michele - "I was more afraid that they'd think I was using that as an excuse for being late. Because at first they were like, "Oh, my God are you OK?" But after a while they were joking, "So that 'car crash' you were in…." I literally had chunks of glass that I pulled from my hair and put on the table. I look back on that day and think, I can't believe I did that. I left the car on the side of the road. But something came over me."

[From Marie Claire]

Really, Dianna? That's what you're going to talk about, how there are maybe a handful of people who think you're a lesbian, and you're going to give those people credence? Sometimes I forget that Glee is the first big break for almost everybody on there. Some of them just don't know how to talk to the press.

In other Glee news, I'm sure you've heard that Dame Gwyneth will deign to goop her way through another episode. This time, it seems like Dame Goop is going to vocally rape my beloved Adele. Now… Adele has pipes. Adele's voice is, in a word, magnificent. Gwyneth's voice is… okay when it's auto-tuned. Why in the word did Adele give Glee permission to molest her songs? UGH. UGH. This gives me physical pain. Here's the song that Goop will be musically chain-sawing:

Um… Adele has more soul, talent and coolness in her pinkie than Lea, Dianna and Goop all put together. Amber gets a pass because I don't know much about her.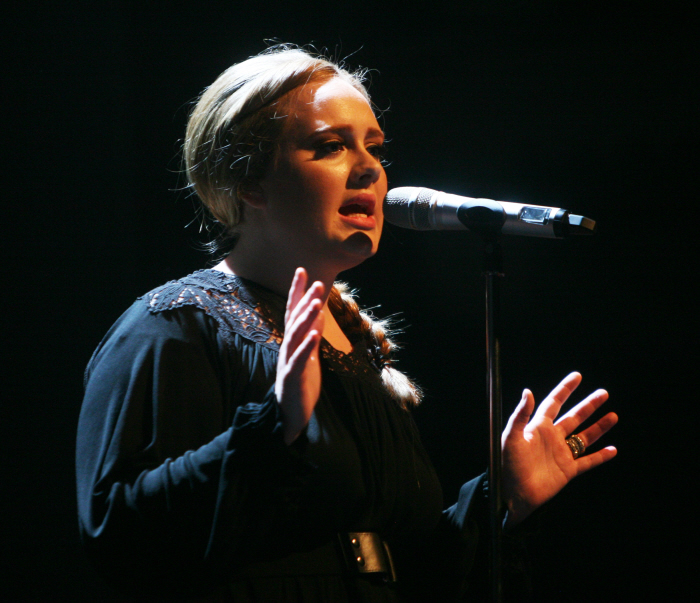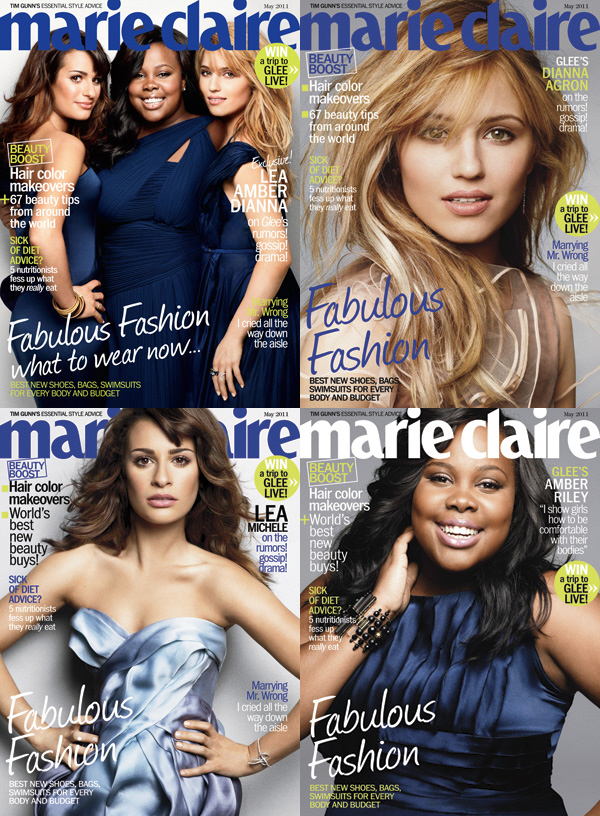 celebitchy/Photos courtesy of Marie Claire, and the Adele photo from WENN.